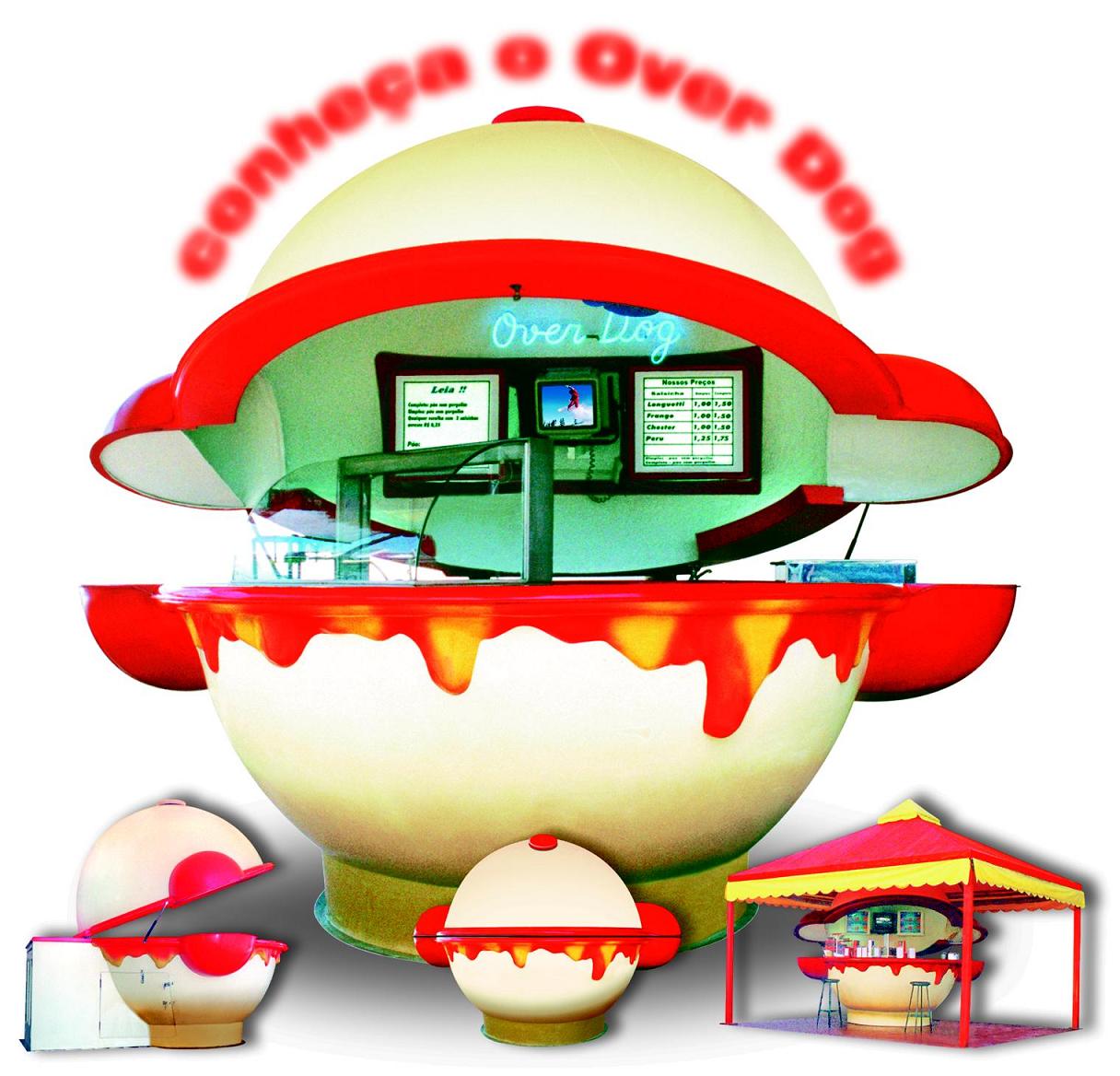 That's it! A giant hot dog!! All fiber-glass. Attractive and different from traditional trailers
This is a kiosk for selling hot dogs and / or other types of snacks and treats.
Beautiful, attractive, functional, hygienic, modern and ... different from any kiosk or similar trailer.
Two people working within it (up to 3)
Leveraging internal behaves refrigerator bespoke greenhouse compartment breads sauces, plate, grill or microwave, heater breads and even television.
- It has space to store inventory that will not in the refrigerator?
- Yes, the entire internal space is sufficient to supply and tapped once a day.
What you will learn the following is no longer a kiosk for selling "hot dogs" and drinks. This mini cafeteria can offer a wide variety of snacks and drinks.
With a highly visual and attractive environment with complete hygiene, Kioske fiber not is a franchise hot dog..
This is a low investment business and generates employment and income!

Are only 3 screens in this home page and the first you just read. See also the photos dimensions and advantages of Overdog ..
Thanks for visiting.
Contacts with Billy at tel:
(55)-46-9119-8823
| | |
| --- | --- |
| Chapecó - Sc (Brazil) | Ponta Negra - Manaus -Am (Brazil) |
| | |
quiosque para cachorro quente franquia cachorro-quente franquia de alimentação lanchonete ambulante hot dog Kioski